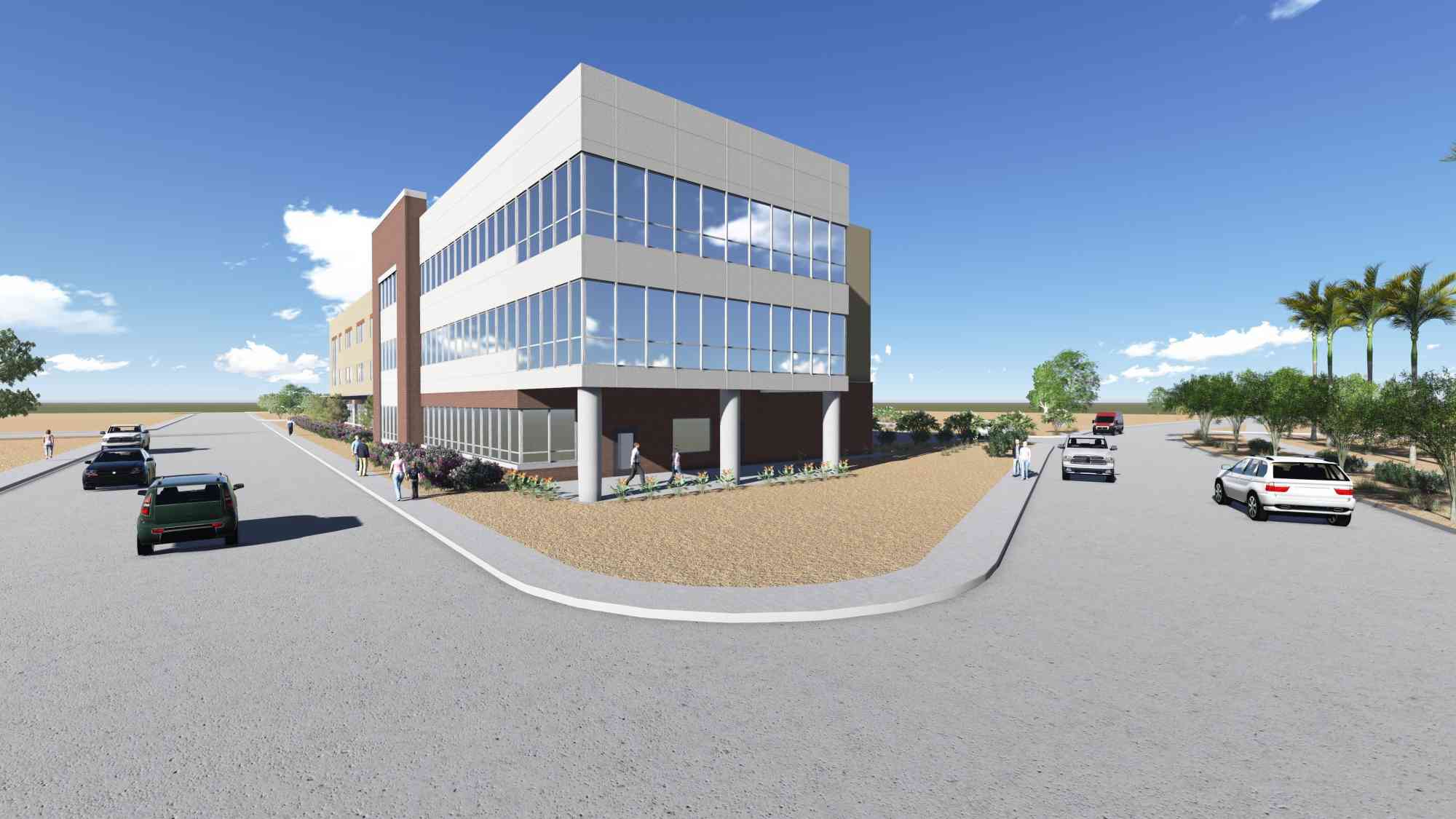 H2C served as the exclusive financial advisor to a privately held joint venture that is developing a 48-bed, 51,580-square-foot inpatient rehabilitation facility in Phoenix, Arizona.
NEW YORK— Sept. 30, 2020 — Hammond Hanlon Camp LLC ("H2C"), a healthcare-focused strategic advisory and investment banking firm, served as the exclusive financial advisor to a privately held joint venture that is developing a 48-bed, 51,580-square-foot inpatient rehabilitation facility ("IRF") in Phoenix, Ariz., to be known as "Reunion Rehabilitation Hospital Phoenix" (the "Property" or "Project"). An H2C team led by Matthew Tarpley, Vice President, and Brady Stern, Director, executed the transaction.
The Project will be developed by Dallas-based America Development & Investments, Ltd ("ADI"), a leading healthcare real estate developer, with groundbreaking planned for early October 2020. Upon completion, which is scheduled for Q3 2021, the hospital will be managed by Nobis Rehabilitation Partners, LLC ("Nobis Rehabilitation Partners"). The Phoenix location represents the fourth development between ADI and Nobis Rehabilitation Partners and follows the development of IRFs in Dublin, Ohio, and two projects in Denver, Co., which are expected to open in Q1 2021 and Q4 2021.
The three-story rehabilitation facility will provide inpatient care for people with debilitating illnesses and injuries such as stroke and brain injury as well as other complex neurological and orthopedic debilitating conditions.
The planned development is located within a Qualified Opportunity Zone ("QOZ") approximately two miles east of Downtown Phoenix. Due to its proximity to four acute care hospitals and the sponsorship team's unparalleled track record in the IRF sector, significant interest was received from public REITs and small-to-large real estate private equity firms alike.
"We believe the new hospital will provide greater access to state-of-the-art inpatient rehabilitation care, in addition to bringing new healthcare-related jobs to the local economy." said Jeffrey Jones, a partner in Reunion Rehabilitation Hospital Phoenix.
The funding successfully closed in 118 days from process launch, demonstrating a highly efficient process with a successful outcome in the midst of the COVID-19 pandemic. The joint-venture equity will be provided by a Texas-based real estate private equity firm with a demonstrated track record in the healthcare sector that invests with best-in-class sponsors that are experts in their respective markets and product types. Notably, the transaction represented H2C's fourth engagement in the IRF space over the past 24 months, a space in which H2C has developed a true expertise.
"We were engaged by a first-class developer and sponsorship team, which allowed us to leverage our healthcare real estate platform with the sponsorship's breadth of expertise to drive this to a successful outcome in an expedited manner. We believe that the Reunion team is poised for future success through strategic growth, and it was apparent through our competitive process that a diverse group of investors felt the same," Tarpley said.
"With the transition to the Patient Driven Payment Model ("PDPM"), we believe IRFs may become the preferred setting for intensive rehabilitation programs," added Stern. "Providing first-class care in purpose-built facilities and driving the growth of ADI, Reunion, and Nobis along with it is something we're proud to facilitate."
Click here to read the original release.