Reunion Arlington: Take the next step in your recovery journey.
We offer each patient an individualized care plan of intensive, results-oriented therapies, supervised by an expert team of medical rehab professionals.
Recent studies have shown that treatment at inpatient rehabilitation hospitals can improve a patient's physical mobility and help them to regain independence.
If you think inpatient rehabilitation is right for you, ask your physician and case manager for a referral.
We're ready to support you during every step of your recovery!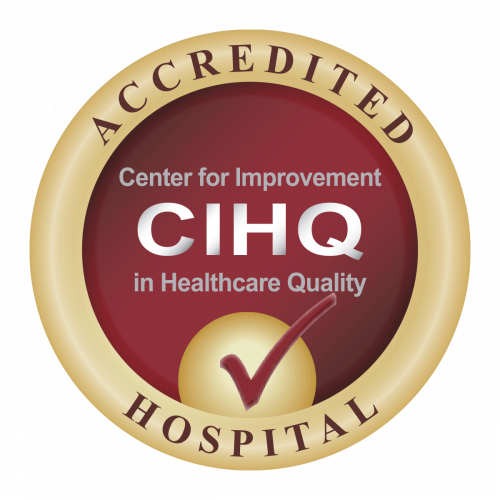 Committed to Quality
Reunion Arlington is proud to be accredited by the Center for Improvement in Healthcare Quality.
Nearby Hotels:
(1.2 Miles Away)
Fairfield Inn & Suites by Marriott Dallas Arlington South
(1.3 Miles Away)
Hilton Garden Inn Dallas/Arlington South
(1.3 Miles Away)
Hampton Inn & Suites Dallas-Arlington-South
(1.6 Miles Away)
Residence Inn by Marriott Dallas Arlington South
Restaurants and coffee near Reunion:
Meet the Reunion: Arlington Team
Our employees work as a team to ensure patients get the treatment they need to get back to their lives with confidence.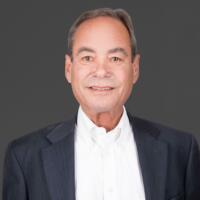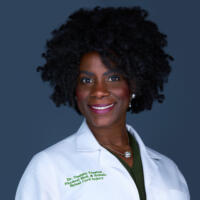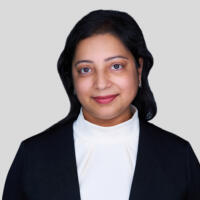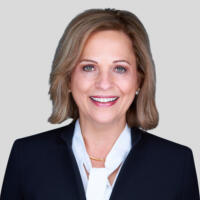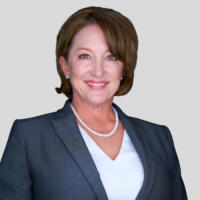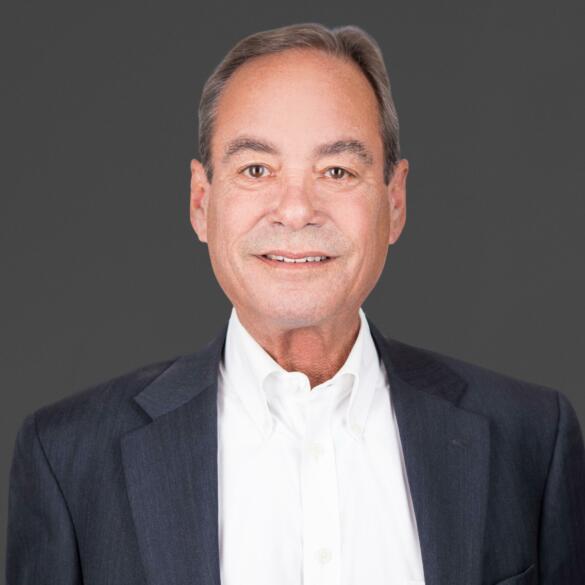 Rob Smart
CEO
As Reunion Rehabilitation Hospital Arlington CEO, Rob Smart leads the clinical, financial, and operational teams to cultivate a collaborative and supportive workplace for employees and to provide exceptional care to every Reunion patient.
Smart has over 35 years in healthcare leadership in inpatient rehabilitation, acute care, and long-term acute care hospitals. Over the course of his career, he has held leadership positions in operations and administration across the country where his responsibilities included establishing a strategic direction, developing partnerships, and recruiting physicians.
Prior to joining the Reunion Team, Smart served as CEO of a Nobis-operated rehabilitation hospital in Oklahoma. As CEO of Reunion Arlington, he is committed to making Reunion Rehabilitation Hospital a provider and employer of choice in the greater Dallas-Fort Worth Metroplex by providing patients with the highest quality care possible and creating a culture that fosters employee development.
Smart holds a Bachelor of Arts in English and a Bachelor of Arts in Communication from the University of West Florida.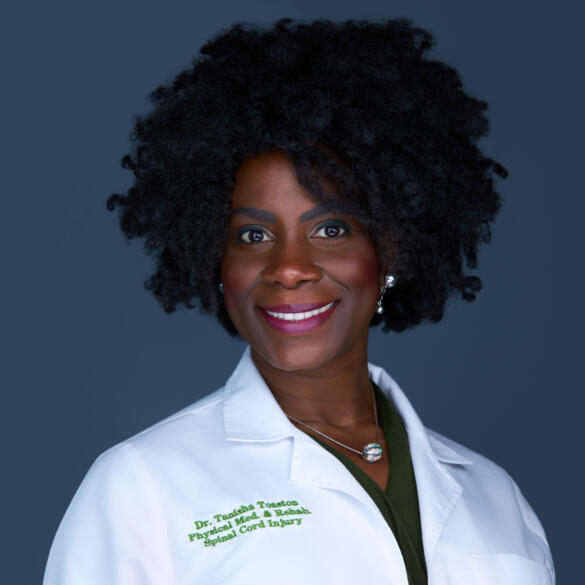 Tanisha A. Toaston, DO
Medical Director
As Medical Director of Reunion Rehabilitation Hospital Arlington, Dr. Tanisha A. Toaston manages each patient's medical rehabilitation from diagnosis to acute care and rehabilitation to their return to the community. Dr. Toaston has clinical expertise in managing a broad range of rehabilitative services, such as stroke, orthopedic surgeries, neurological conditions, and other debilitating diseases and injuries.
Dr. Toaston is board certified in physical medicine and rehabilitation with a subspeciality in spinal cord injury medicine. Before joining the Reunion Arlington team, she served as the interim medical director and Spinal Cord Program director at a hospital in Bedford, Texas. Dr. Toaston is a member of the AAPMR (American Academy of Physical Medicine and Rehabilitation) and the ASCIPRO (American Spinal Cord Injury Professionals).

Dr. Toaston holds a bachelor's degree from Prairie View A&M University and has been an active member of Alpha Kappa Alpha Sorority, Inc. for 25 years. Dr. Toaston earned her DO from Michigan State University before completing her residency at Baylor University Medical Center.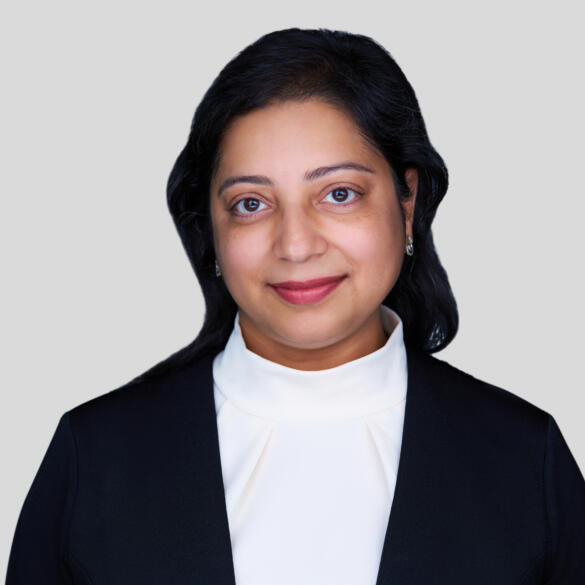 Archana Kalra
Chief Therapy Officer
As Reunion Rehabilitation Hospital Arlington's Chief Therapy Officer, Archana Kalra leads all therapy department operations, working with her team to optimize treatment outcomes and ensure patients and their families receive high-quality care and support.
Before joining Reunion Arlington, Kalra held a leadership role as a clinical rehabilitation specialist for a group of inpatient rehabilitation hospitals in northern Texas. Over the course of her career, she has also served as a program director for hospitals in Michigan and Dallas, Texas, managing and onboarding new therapists.

Kalra earned a master's degree in neurology from Jamia Hamdard University and an MBA from Western Governors University. She holds a doctorate in physical therapy from the University of Montana.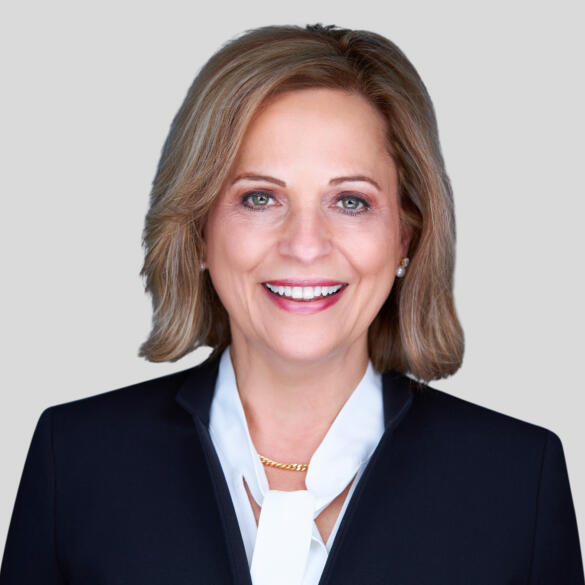 Genia Wetsel
Chief Nursing Officer
As Reunion Rehabilitation Hospital Arlington's Chief Nursing Officer, Genia Wetsel works to optimize employee engagement and patient experiences through clinical operations and supervision of the nursing, respiratory, and nutrition teams.
Wetsel brings over twelve years of nursing leadership experience into her role at Reunion. Before joining Reunion Arlington, Wetsel was the chief nursing officer for an acute inpatient rehabilitation hospital in Keller, Texas.

Wetsel holds a Bachelor of Science in Nursing from the University of Texas. She also holds a Doctorate of Nursing Practice from Texas Tech and a Master of Business Administration from Texas Women's University. Wetsel's primary area of research is the value interim executive nursing leaders can bring to an organization. Additionally, she holds an advanced board certification as a Nurse Executive (NEA-BC) and a Certification in Executive Nurse Practice (CENP). As a contributing faculty member at Walden University, Dr. Wetsel has presented research at national nursing conferences and has been published in the nursing journal, Nurse Leader. She is a member of the American Organization of Nurse Leaders (AONL), Texas Organization of Nurse Executives (TONE), American Nurses Association (ANA), and Texas Nurses Association (TNA).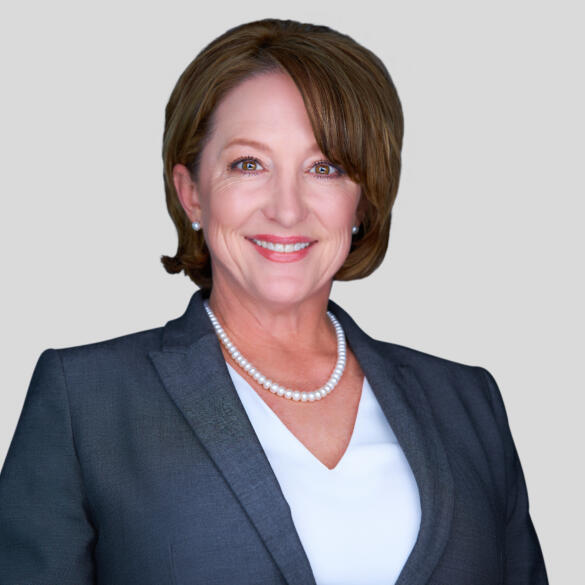 Stacy Brewer
Director of Business Development
As Reunion Rehabilitation Hospital Arlington's Director of Business Development, Stacy Brewer manages the marketing team and admissions processes. She also works alongside the CEO and medical director to build patient referrals and provide leadership and direction to the clinical liaison and admission teams.
Brewer brings over 10 years of healthcare experience into her role at Reunion. Before joining Reunion Arlington, she was the director of business development for an acute inpatient rehabilitation hospital. In that position, she developed and implemented business and marketing plans for a 40-bed hospital.
Brewer holds a degree in respiratory therapy from Pearl River Community College.

Reunion Arlington: Rehab Services
Every Reunion Arlington patient enters our hospital with unique rehabilitative needs, and we create an individualized plan around their treatment goals.
Under the supervision of our Medical Director, our Reunion Arlington team will work together to provide you with the best care.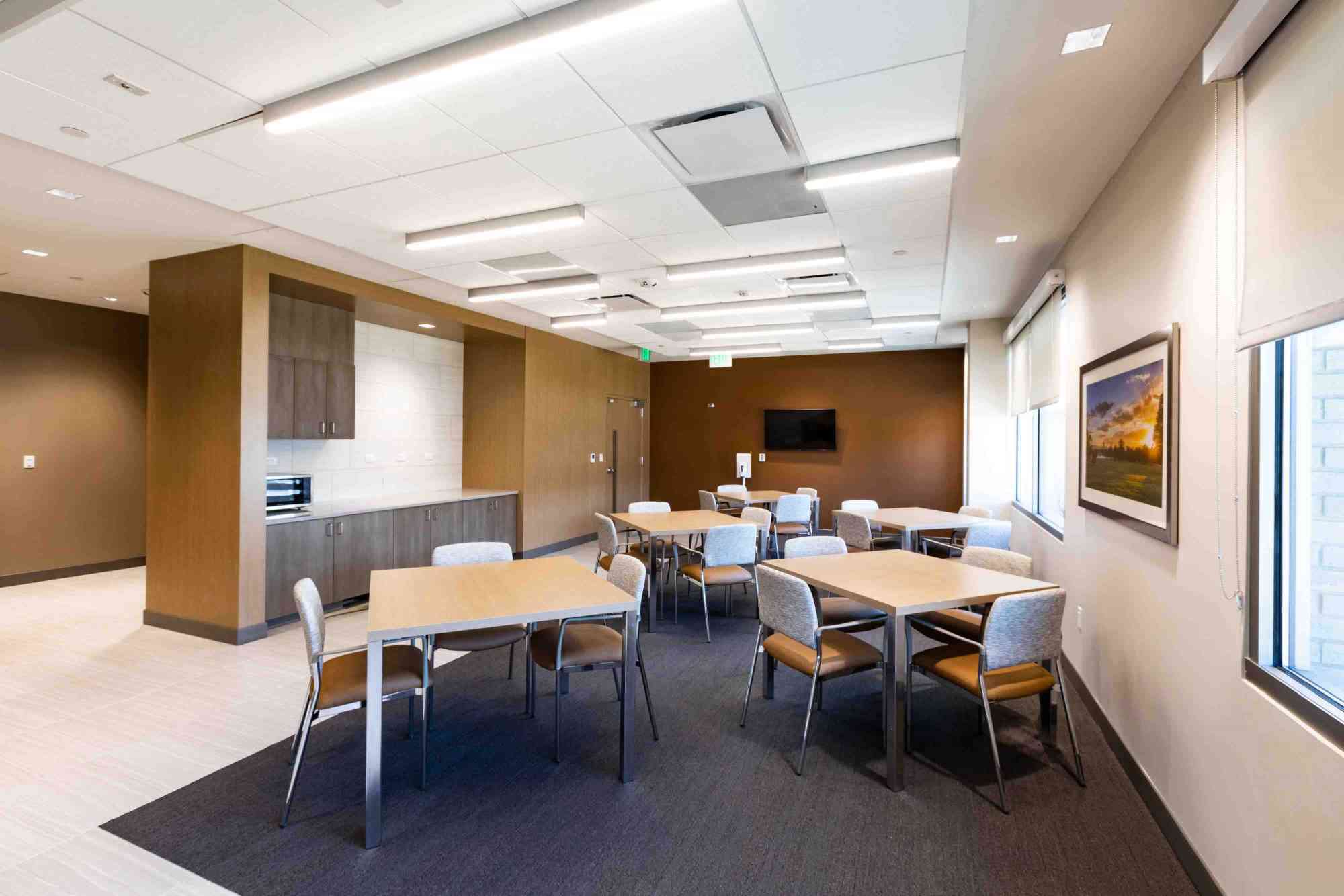 Amenities at Reunion: Arlington
Reunion Arlington offers all the amenities you need for a pleasant and productive stay, including:
40 private patient suites
Two state-of-the-art, 1,300-square-foot therapy gyms
Large common areas where you can visit with family and loved ones
Outdoor courtyard for relaxation and therapy activities
Activities of Daily Living (ADL) Suite that includes a kitchenette and bathroom
Car transfer simulator
On-site cafe and vending machines
Free Wi-Fi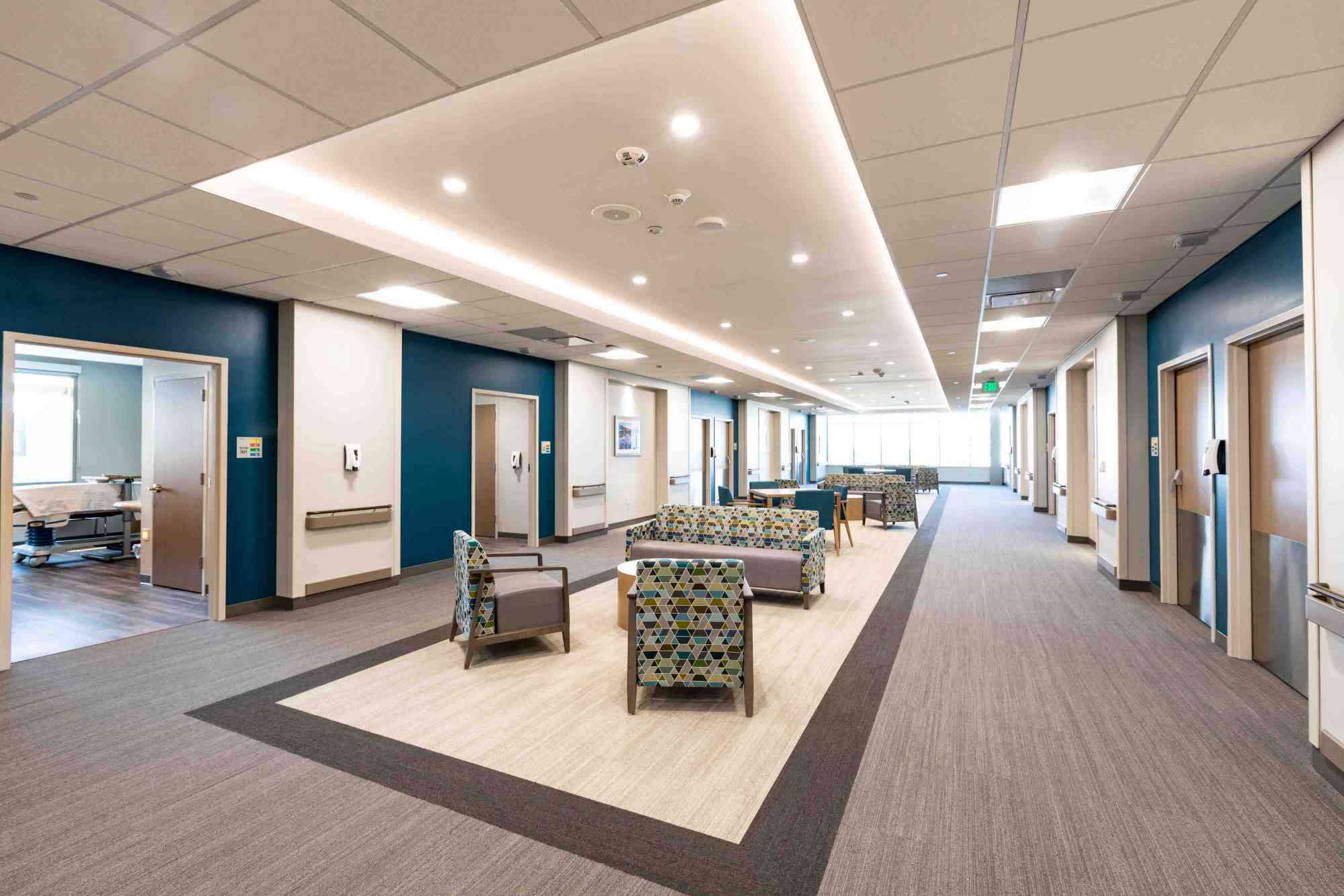 Our hospital is also equipped with features for patient safety and security, including:
Non-slip flooring throughout the hospital
Computer-controlled, bar-coded medication technology for prescription distribution and tracking
Nurse call lights and motion alarms
Team communication boards in every room
Video surveillance and electronic door controls in high-security areas