Reunion Plano: Take the next step in your recovery journey.
We offer each patient an individualized care plan of intensive, results-oriented therapies, supervised by an expert team of medical rehab professionals.
Recent studies have shown that treatment at inpatient rehabilitation hospitals can improve a patient's physical mobility and help them to regain independence.
If you think inpatient rehabilitation is right for you, ask your physician and case manager for a referral.
We're ready to support you during every step of your recovery!

Nearby Hotels:
(0.6 Miles Away)
Residence Inn by Marriott Dallas Plano/Richardson at Coit Rd.
(2.4 Miles Away)
Hilton Garden Inn Dallas/Richardson
(1.2 Miles Away)
SpringHill Suites by Marriott Dallas Richardson/University Area
Restaurants and coffee near Reunion:
Reunion Plano: Rehab Services
Every Reunion Plano patient enters our hospital with unique rehabilitative needs, and we create an individualized plan around their treatment goals.
Under the supervision of our Medical Director, our Reunion Plano team will work together to provide you with the best care.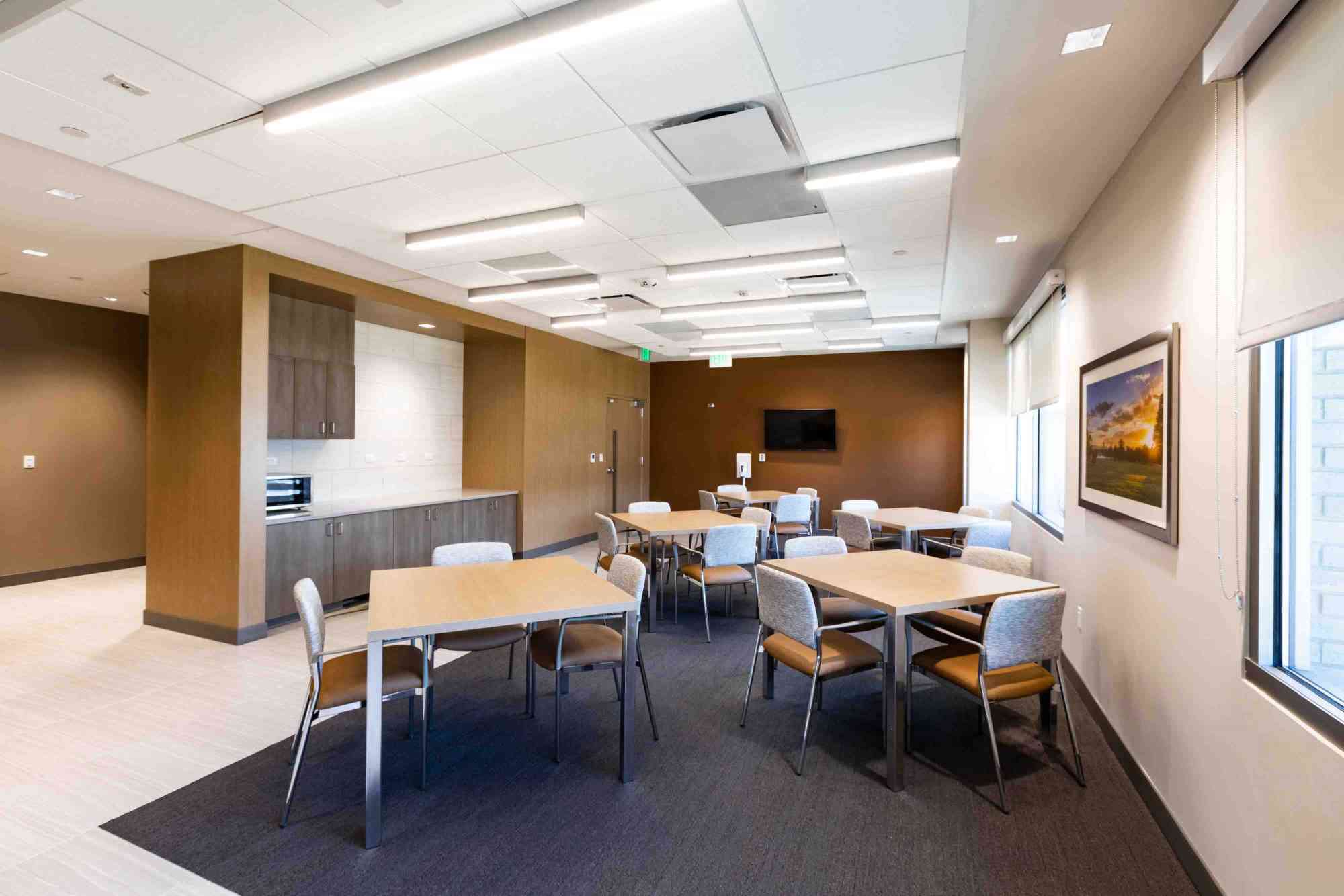 Amenities at Reunion: Plano
Reunion Plano offers all the amenities you need for a pleasant and productive stay, including:
48 private patient suites
Two state-of-the-art, 1,300-square-foot therapy gyms
Large common areas where you can visit with family and loved ones
Outdoor courtyard for relaxation and therapy activities
Activities of Daily Living (ADL) Suite that includes a kitchenette and bathroom
Car transfer simulator
On-site cafe and vending machines
Free Wi-Fi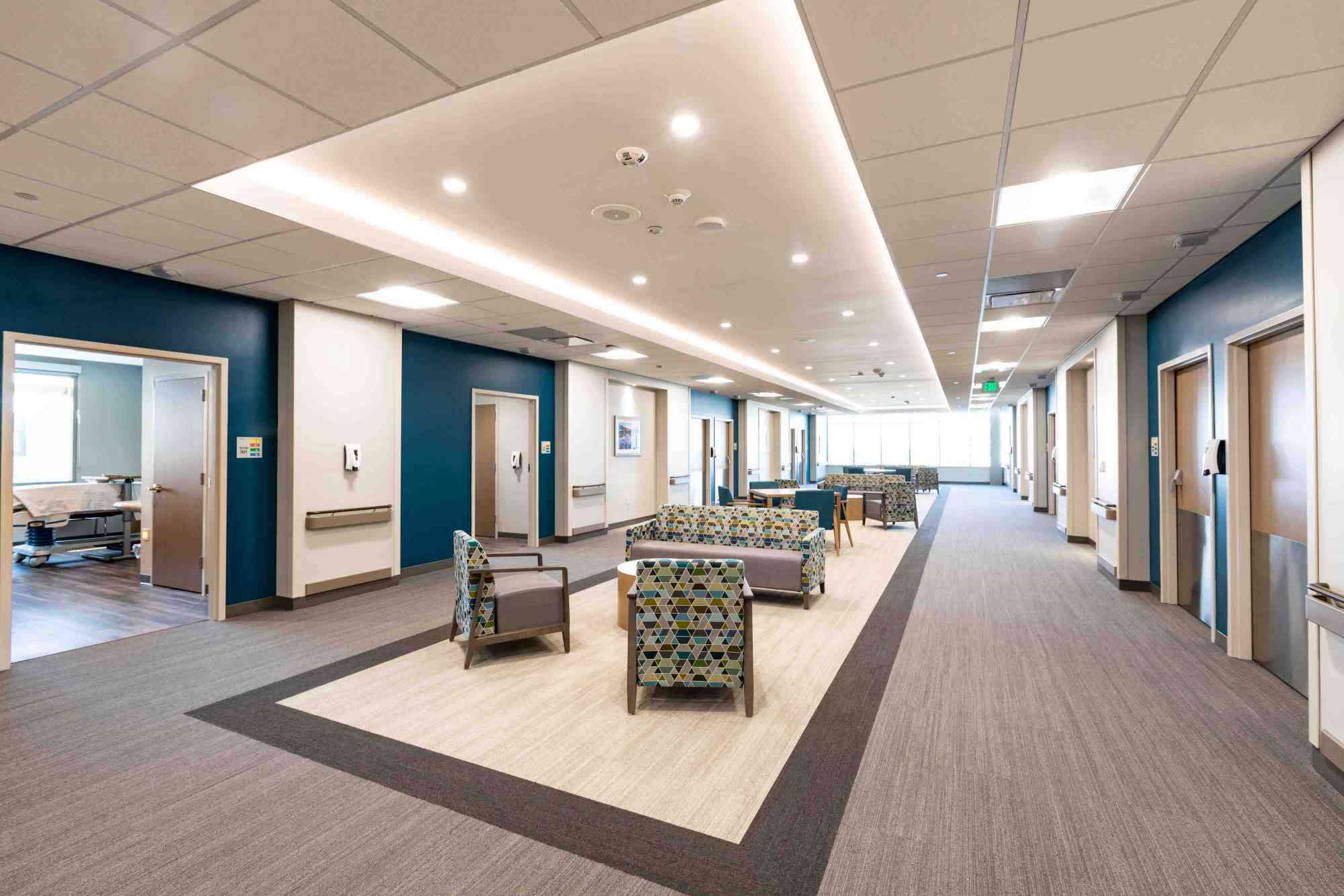 Our hospital is also equipped with features for patient safety and security, including:
Non-slip flooring throughout the hospital
Computer-controlled, bar-coded medication technology for prescription distribution and tracking
Nurse call lights and motion alarms
Team communication boards in every room
Video surveillance and electronic door controls in high-security areas
Meet the Reunion Plano team
Our team works together to ensure patients get the treatment they need to regain their confidence and get back to their lives.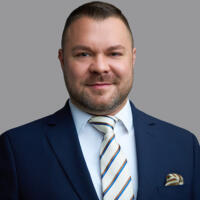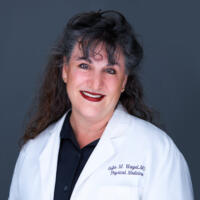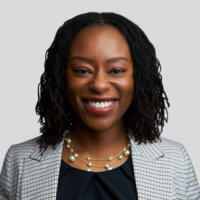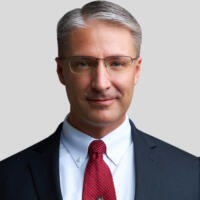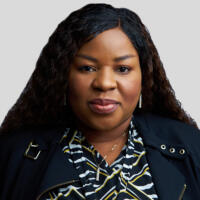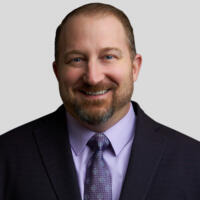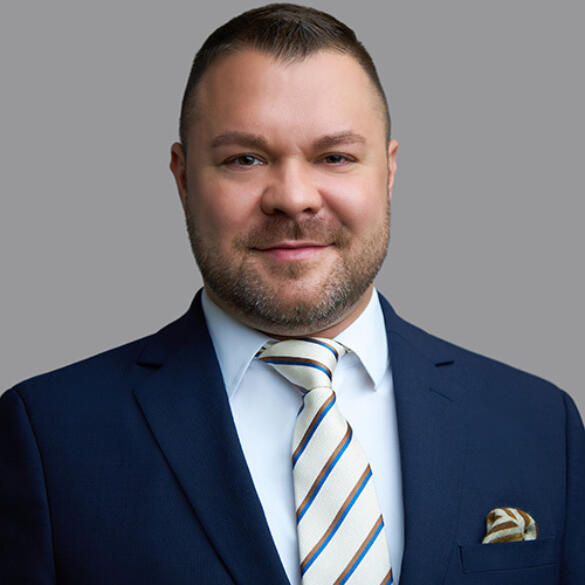 Ty Burgess
CEO
As Reunion Rehabilitation Hospital Plano CEO, Ty Burgess leads the clinical, financial, and operational teams to cultivate a collaborative and supportive workplace for employees and to provide exceptional care to every Reunion patient.
Burgess has nearly 15 years of leadership experience in specialty hospitals and sales experience in health technology. Over the course of his career, he has held leadership roles in hospital administration and business development throughout the country. In each of these positions, he invested in his team and changed employee culture, raising both employee satisfaction scores and retention. While serving as regional vice president of sales for a medical interpretive service, he earned the Peak Performer Award two years in a row based on his generation of revenue and new customers. As CEO of a specialty hospital in Dallas, he was also awarded the 2017 Employee Engagement Award based on his reduction of turnover and his improvement of employee satisfaction.
Prior to joining the Reunion Team, Burgess served as CEO of a specialty hospital in Fort Worth. As CEO of Reunion Plano, he is committed to making Reunion Rehabilitation Hospital a provider and employer of choice in the greater Dallas-Fort Worth area by providing patients with the highest quality care possible and creating a culture that fosters employee development.
Burgess holds an MBA in healthcare administration from Baylor University.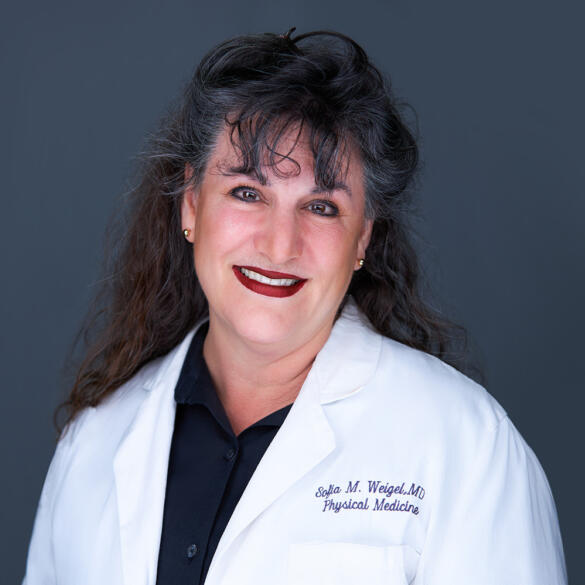 Sofia M. Weigel, MD
Medical Director
As Medical Director of Reunion Rehabilitation Hospital Plano, Dr. Sofia M. Weigel manages each patient's medical rehabilitation from diagnosis to acute care and rehabilitation to their return to the community. Dr. Weigel has clinical expertise in managing a broad range of rehabilitative services, such as stroke, orthopedic surgeries, neurological conditions, and other debilitating diseases and injuries.
Dr. Weigel is board certified in physical medicine and rehabilitation. Before joining the Reunion Plano team, she served as the medical director at a rehab hospital in Dallas, Texas. Dr. Weigel is a member of the AAPMR (American Academy of Physical Medicine and Rehabilitation) and she has presented papers and given lectures on rehabilitative treatments of spinal, pulmonary, and stroke patients.
Dr. Weigel holds a bachelor's degree in medical technology and a medical degree from Louisiana State University Medical Center. She completed her residency in internal medicine at the University of Texas Southwestern's St. Paul University Hospital.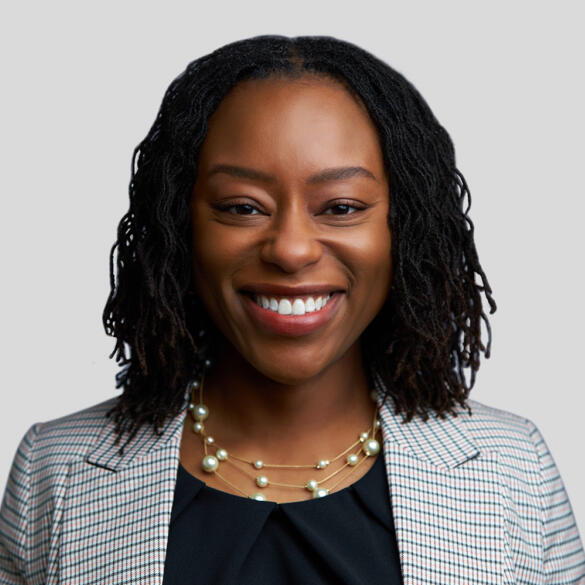 Shanesa Moffett
Chief Therapy Officer
As Reunion Rehabilitation Hospital Plano's Chief Therapy Officer, Shanesa Moffett leads all therapy department operations, working with her team to optimize treatment outcomes and ensure patients and their families receive high-quality care and support.
Before joining Reunion Plano, Moffett was a Therapy Manager for an inpatient rehabilitation hospital in Dallas, Texas.
Moffett holds a Master of Science in occupational therapy from Mount St. Mary's University.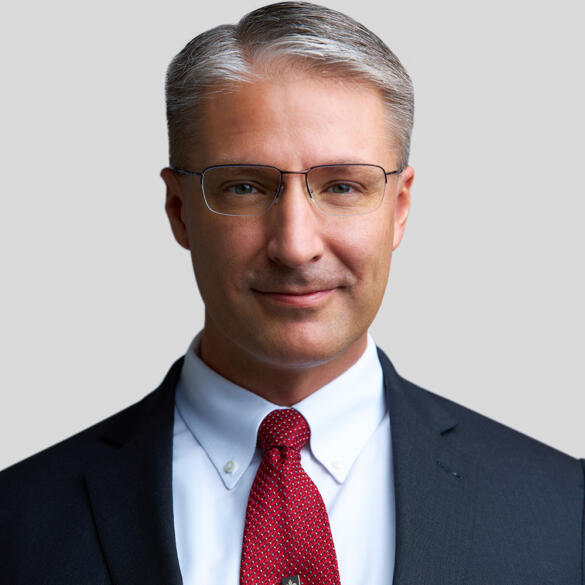 Michael Hansen
Chief Nursing Officer
As Reunion Rehabilitation Hospital Plano's Chief Nursing Officer, Michael Hansen works to optimize employee engagement and patient experiences through clinical operations and supervision of the nursing, respiratory, and nutrition teams.
Hansen brings over twelve years of nursing leadership experience into his role at Reunion. Before joining Reunion Plano, Hansen was the chief nursing officer for a medical center in Thornton, CO.
Hansen holds a Bachelor of Science in Nursing from Brigham Young University. He also holds a Master of Science in Nursing from the University of Colorado at Colorado Springs. Hansen is a three-time nominee for the Colorado Nightingale Award for Nursing Excellence as well as the 2009 recipient of the Peak Performers Award at the Rocky Mountain Hospital Medicine Symposium.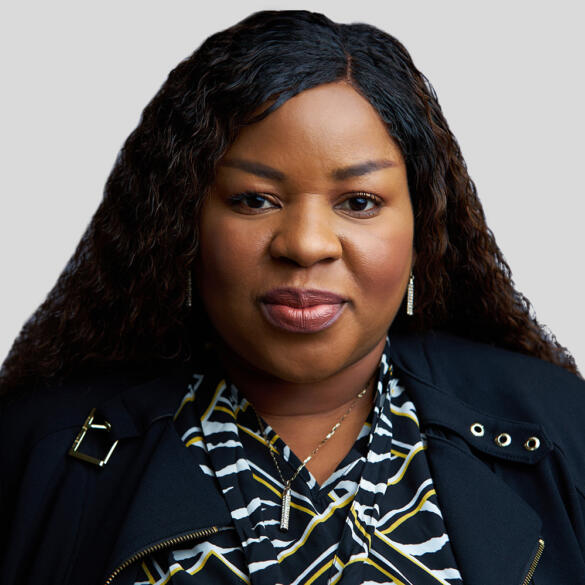 Sade Arowolo
Director of Quality Management
As Director of Quality Management of Reunion Rehabilitation Hospital Plano, Sade Arowolo oversees all facets of quality and risk management, as well as patient safety.
Arowolo has over 15 years of diverse nursing experience in rehabilitation and extended care facilities. Before joining the Reunion Plano team, Arowolo served as a nurse supervisor for an inpatient rehab hospital in Dallas.
Arowolo earned her bachelor's and master's degrees in nursing from the University of Texas at Arlington. She is a Certified Rehabilitation Registered Nurse with the Association of Rehabilitation Nurses.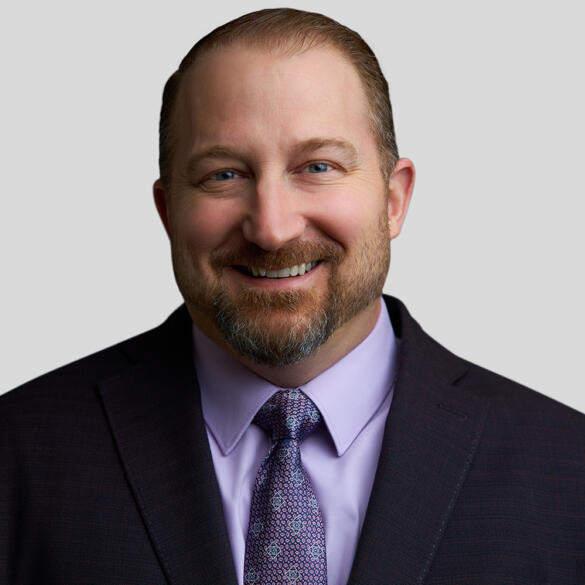 Jay Voto
Director of Business Development
As Reunion Rehabilitation Hospital Plano's Director of Business Development, Jay Voto manages the marketing team and admissions processes. He also works alongside the CEO and medical director to build patient referrals and provide leadership and direction to the clinical liaison and admission teams.
Voto brings nearly 12 years of healthcare management experience into his role at Reunion. Before joining Reunion Plano, he was the area business development director for an inpatient rehabilitation provider with hospitals in Plano, Richardson, and Dallas, Texas. In that position, he was responsible for managing the clinical and non-clinical liaison teams, recruiting and supervising new employees, and devising and implementing new market strategies to increase growth.
Voto holds a Bachelor of Business Administration from Southeastern Oklahoma State University.